And the day came when the risk to remain tight in a bud was more painful than the risk it took to blossom.
Ever since I stumbled upon the fashion blogoshpere, I've been toying with the idea of starting my own. After reading this awesome quote tonight I decided it was time to take the plunge. So here goes nothing!
Although I love the Holidays, Thanksgiving cannot be gone fast enough for me because I'm a total Christmas girl!! I feel like if I had some of these gorgeous pieces to wear on Turkey Day it might be a little more pleasant.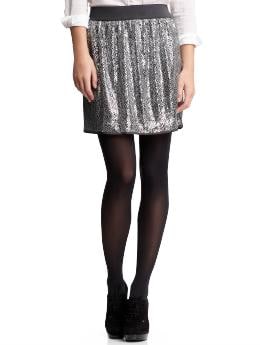 Sequin Skirt from Gap
Day Trip (From The Buckle) $36 what a steal!!
Nine West
Betsey Johnson (piperlime $35)




I love the sequin skirt because its so much fun, it practically shouts Christmas! The coat is great because it has clean lines, but the marching band style gives it some spunk (I'm still a high school band geek at heart!). I have been craving these Nine West shoes ever since I first saw them, heels in skin tones make your legs look sky high! And finally this ring is not only sparkly and shiny, but it totally gives off a Christmas vibe with its adorable bow!!
Happy Monday!!